10 Most Expensive Meals from Michelin Starred Restaurants
What are the most expensive meals from Michelin-starred restaurants? The multi-sensory experience and 20-course meal priced $1,761 SubliMotion dominates our 2018 ranking, costing almost twice the price of the second most expensive meal in our list. Here's a quick look:
While most citizens would normally be looking for the most affordable, and great tasting meals on the market, some would be willing to pay a pretty penny for unforgettable dining experiences. With Michelin-starred restaurants serving as a premier indicator for the best of the best, gourmands can take a glance at the most expensive meals from Michelin-starred restaurants in 2018 to determine the top meals that doesn't skimp on exquisite ingredients and luxurious decors for the ultimate dining experience.
If looking to dine at a restaurant that serves exceptionally made dishes, taking a quick look at the Michelin Guide will help you choose where to book your next dinner reservation. Having a list of hundreds of restaurants around the globe, the Michelin Guide has a simple restaurant star rating system to help gourmands find the best tasting meals: one star for "a very good restaurant in its category," two stars for places that are "worth a detour" due to "excellent cooking," and three stars for those that offer an "exceptional cuisine, worth a special journey."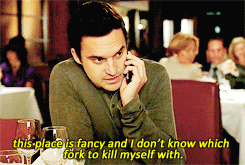 Thousands of restaurants vie for a Michelin star thanks to the prestige it gives businesses. And when they win the coveted ranking, they can't rest on their laurels as they must competitively and consistently maintain the quality of meals served unless they want to have their Michelin star removed. Michelin reviewers judge restaurants on a yearly basis, removing stars or awarding them to deserving restaurants. To ensure fair, objective reviews, they act as regular customers to avoid receiving special treatment.
Due to the reputation of Michelin ratings, many travel far and wide to eat at these vetted restaurants. If you're looking to travel and spend money for an ultimate food trip, it's best to travel to either Japan or France, as they hold 28 and 27 Michelin 3-star restaurants respectively, according to a 2017 report by Statista. These countries are followed by the United States (14), Germany (11), China (10), Italy (9), Spain, and UK (5).
Contrary to popular opinion, granting of Michelin stars is not affected by the luxurious decor and setting of a restaurant, as they solely focus on the quality of food and a restaurant's consistency. Nonetheless, the Michelin Guide also displays spoon and forks to indicate the comfort and quality of the dining experience, and they also award a bib gourmand status for restaurants that offer "exceptionally good food at moderate prices" based on local economic standards. Criteria for their main Michelin-star rating include the quality of ingredients used, rich flavor and cooking techniques, value for money, consistency, and chef personality in the dining experience. This is why there are affordable Michelin-starred restaurants such as a one Michelin-starred stall in a Singapore hawker center that offers a SGD $4-priced chicken rice dish. However, considering that quality ingredients largely influence the rating system as well as bringing out the flavor of food, extremely expensive restaurants largely dominate the two and three star bracket.
While the Michelin Guide is looked upon by many individuals and restaurants, it has its fair share of controversy. Some allegations include French restaurant bias and chef favoritism. A few chefs and restaurant owners also expressed regret in receiving a Michelin star and denounced their distinction after their award caused unsurmountable expectations from customers dining at their place. Meanwhile, there are those that have criticized the Michelin Guide for its "absurd" standards for restaurants and found it difficult to maintain food costs to remain profitable. Who would have thought back then that a tire company founded back in 1889 would have such a huge impact on businesses?
Because of the high requirements to stay on top of the competition, some restaurants strive to provide the best meals available through high-priced meals that only deep pockets can afford. With this, it's worth looking at the top 10 most expensive meals from Michelin-starred restaurants.
10. The French Laundry (Yountville, California) – $310 for a twelve-course tasting meal
In The French Laundry, each dish is served in a small enough amount to get your taste buds riled up for more. The French Laundry aims to replicate this sensation and make you experience something new and unique in each of the twelve-course tasting meal by never using the same ingredient throughout. The menu also changes daily to based on the season as well as the freshest ingredients available on the market, thus, making each visit worthwhile. Expect various bread selections, season-specific salads, fresh fish courses, and an assortment of desserts, among others.
Three Michelin-starred restaurant The French Laundry is considered by many as one of the world's best restaurants in the 1990's and early 2000's, winning awards left and right for several years.
This three Michelin-starred restaurant is ran by Thomas Keller, a reputed American chef who was considered one of the most important chefs in the 1990's. He is also known for the 1994 debuted restaurant The French Laundry as it was considered one of the world's best restaurant for a certain period of time. He also a three Michelin star with Per Se, while his other restaurant Bouchon holds a one star. The French Laundry underwent a $10 million-worth renovation in 2017 with a large wine cellar, 9000 square feet landscaping, feminine kitchen design with vaulted ceilings and higher countertops, wrap-around windows to peer in the kitchen, and windows overlooking a garden.
9. Per Se – $340 for a nine-course tasting meal (New York City)
Leading to the entrance of Per Se is the iconic blue door of The French Laundry sandwiched by two equally sized contemporary glass panels. However, the blue door doesn't actually open. The glass panels are actually the main doors. This playfulness hints at the unique dining experience that awaits customers of Per Se.
Run by Thomas Keller and bearing similarities to his established restaurant The French Laundry, Per Se seeks to make each of the nine-course meal bring an exciting, unique, and playful twist by ensuring no ingredient is repeated throughout the course. This applies whether you pick the chef's tasting menu or vegetable tasting menu that both costs $340, a laudable feat considering they change their menu daily based on ingredient availability in the market.
Located in New York City, Per Se has a simple but refined contemporary interior with a gorgeous view of Columbus Circle and Central Park. Its upscale and relaxing atmosphere is said to make each meal feel timelessly soothing, regardless if you're delighting on ice cream and house chocolates or eating away at sea scallops and wagyu beef.
8. Restaurant de l'Hotel de Ville Crissier (Crissier, Switzerland) – $400 for an 11-course meal
With a large roster of 25 chefs headed by reputed chef Franck Giovanni, Restaurant de l'Hotel de Ville Crissier serves authentic French dishes that match the season. This means that you can experience a unique course five times a year. As of writing, served on the 11-course menu priced 390 CHF or $400 includes scallops from the Somme Bay, Duck Foie Gras powdered with pistachios, and grilled suckling lamb, among others. Be prepared to spend much more if tempted by their 40-page wine list.
Restaurant de l'Hotel de Ville Crissier has a great reputation, holding several Michelin-starred chefs in its history as well as the prestigious "best restaurant in the world" distinction from The List and 2018 best restaurant of the year from Gault & Millau.
7. Le Meurice Alain Du Casse (Paris, France) – €380 for a three-course tasting menu or €580 to include wine pairings
Le Meurice by Alain Du Casse, a classy three Michelin-starred restaurant that has a luxurious French 18th century decor, is highly recommended if looking to spend big bucks on on fine dining in an elegant and romantic place with your loved ones. Its three-course, artifice-free tasting menu includes three dishes, cheeses, and dessert.
6. Alain Ducasse au Plaza Athenee (Paris, France)- €395 for a three half-course meal
A posh, crystal filled dining room will make you feel like a king as you delight yourself with Alain Ducasse's trilogy largely composing of fish, vegetables, and cereals. This three Michelin-starred restaurant features a posh decor with thousands of suspended crystals. There's a €395 Jardin-Marin menu and €210 Naturalite menu, both of which does not include drinks. Similar to Alain Du Casse's Le Muerice, the €395 jardin marin dish includes three half dishes, cheeses, and dessert.
5. Guy Savoy (Paris, France) – €415 for a 12-course meal
If you're looking for a sumptuous three Michelin-starred French restaurant that has a fine, Michelin-vetted "excellent standard" wine list, Guy Savoy is worthy of a detour. The set menu comes with a concasse of raw oysters, green & blue lobsters, caviar with smoked sabayon, a four-week duck breast that was aged and marinated with spices, and much more.
Three Michelin-star chef and owner of the titular restaurant, Savoy, has amassed multiple Michelin stars in the past. He's also the mentor of superstar and Michelin-starred chef Gordon Ramsay.
4. Masa (New York City) – $595
Run by the titular three-Michelin starred sushi chef Masa Takayama, this New York City situated restaurant serves fresh ingredients sourced from Japan for authentic-tasting meals. You'll definitely pay more than the advertised $595 per head as this fee doesn't include tax or drinks.
If you're looking for something specific to eat, you'll have to twink twice before going to Masa because there's no menu. Masa is an Omakase-style restaurant, which means the chef decides what to serve on a daily basis. Though you can definitely expect dishes with high-quality ingredients such as fresh fish and Kobe beef.
3. Kitcho Arashiyama (Kyoto, Japan) – $646
Dining at Kitcho Arashiyama is a treat for both the eyes and your palate. This three Michelin-starred Kitcho Arashiyama will greet you with a serene, elegant scenery of nature housed inside a tea ceremony house-styled restaurant. This great scenery is complemented by the freshest and seasonally-selected Japanese food that not only tastes well, but are also a pleasant to look at due to their eye-catching colorful layout and plating.
2. Ultraviolet (Shanghai, China) – 4000RMB or $900 dollars
Similar to the most expensive Michelin-starred restaurant, Ultraviolet greatly enhances the way you perceive and taste your food through a multi-sensory experience, complete with HD panels, thumping multi-channel speakers, always-changing neon lights to complement or contrast your meal, and much more. For about $900, you will experience a 22-course journey from a three-Michelin starred restaurant that touts an Avant-garde set menu set in an exclusive place limited to ten seats.The walls are painted bright white to better project and control the intricate lighting technology in immersing you on your 22-course journey.
1. SubliMotion (Ibiza, Spain) – $1,761 for a 20-course meal per head (Ibiza, Spain)
Do you fancy eating at a Spanish avant-garde meal while immersing yourself in a place that stimulates all your five senses? If so, this restaurant is the right choice for you. Topping our most expensive meals from Michelin-starred restaurants is SubliMotion. For a whopping $1,761 per head, you can experience an immersive multi-sensory eating experience at SubliMotion located at the Hard Rock Hotel in Ibiza, Spain. It comes complete with a few 2-star Michelin chefs, musical directors, fashion designers, DJ, illustrators, screenwriters, choreographers, and other essential staff you'd see in a big-budget production. This three-hour production is designed to tickle all of your five senses throughout a 20-course journey.
SubliMotion is run by two-star Michelin chef Paco Roncero, and his expertise in molecular gastronomy greatly complements the restaurant's multi-sensory experience. In 2017, Roncero partnered with fellow Michelin-starred chefs, thus making it an eight Michelin-starred food experience all in all.
Category: Financial News